One Mayfair Place,
London,
United Kingdom
Level 1, Devonshire House
Meeting Rooms at One Mayfair Place
Position, Position, Position
Located between the lively metropolitan areas of Mayfair and St. James, Servcorp at One Mayfair Place provides the ultimate location for companies looking for affordable luxury offices. The area brims with luxury boutiques, art galleries, iconic attractions and the picturesque Green Park.
This elegant landmark, also known as Devonshire House, boasts a charming treetop view of one of London's most beautiful parks. It is surrounded by the West End's most prestigious streets, including Piccadilly, Stratton Street and Berkeley Street.
Inside the beautifully restored building, Servcorp provides its clients a first-class, exclusive atmosphere coupled with state of the art facilities. As you step out the elevator, the large granite reception area, fully trained corporate reception team, original commissioned artwork and non-branded space create an unforgettable experience.

This is your chance to be part of London's most exclusive address!
40-45 minutes by Taxi to Heathrow Airport.
Located directly above Green Park tube station with its direct access to the Piccadilly, Victoria and Jubilee Lines. It is also a short walk from Piccadilly Circus and Bond Street stations on the Bakerloo and Central Lines.
Numerous bus services available on Piccadilly.
Taxis are available outside the building and on Piccadilly.
The Servcorp Difference
We know you will get value from our service, so we don't lock you into long term contracts. Your commitment can be month to month, and we don't charge a security deposit when you pay with a credit card. After one month cancel or continue with any package
We only choose the best addresses, and we fit them out to an immaculate global standard, so when you meet clients at our offices they will always be impressed
All our team are well trained and presented and you can book their time for as little as ten minutes
We are the only premium global provider, and your membership gives you access to our network of 160+ offices around the world 
How we help your business
We've done the hard work for you, so for your low monthly fee your business can take advantage of our investment in:
Finding the best building in each city 
Committing to the minimum lease agreement of at least 3 years
Fitting out the floor to 5-star quality, which costs on average US$1.5 million
Hiring and training the best team to support your business
Building a US$50 million IT infrastructure that allows you to take advantage of the global network
---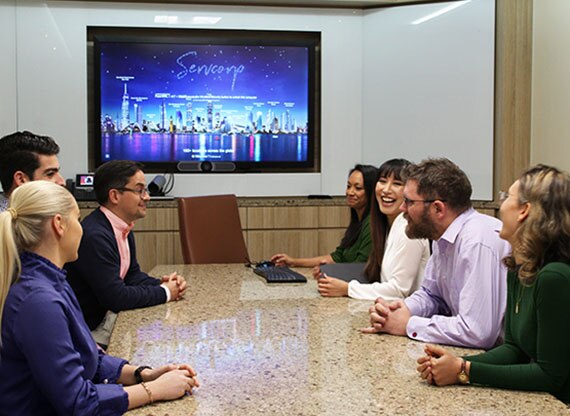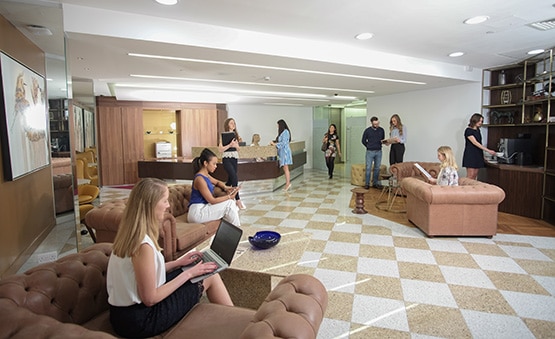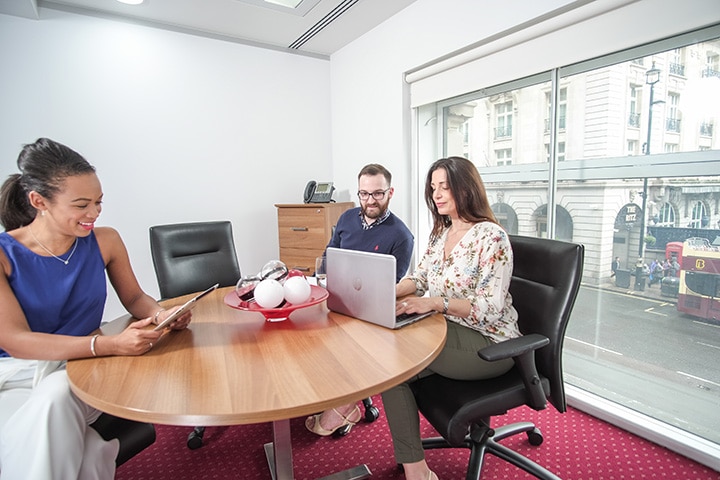 Our clients love:
Spectacular views across Green Park and The Ritz
Close proximity to the capital's most exclusive Michelin Star restaurants, bars, clubs, high-end boutiques, lush spas and salons.
Superb location right in the heart of London, making it the perfect base for exploring all this great city has to offer.
Multi million pound five star fit-out.
---
Within 5 minutes walking distance:
Green Park, Berkeley Square, Piccadilly Circus
Major Banks – Natwest, HSBC. Lloyds
5 Star hotels- The Ritz
Gyms
Popular restaurants and highteas- The Wolseley, Fortnum & Mason, Ladurée
Pharmacies, newsagents and post office
Public transport – trains, buses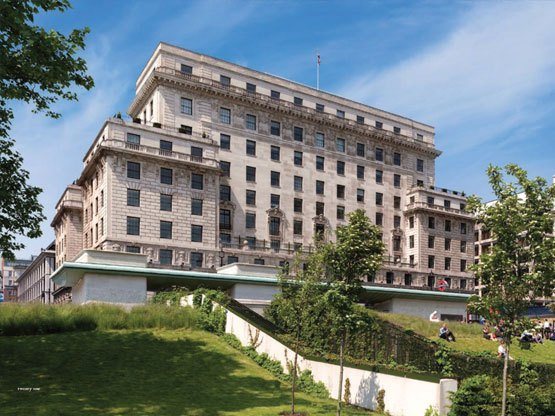 At this location Servcorp offers:
---